"Restoring wood floors is something we love doing." - Jason Potts
🌟 Hardwood floors are a timeless addition to any home, offering elegance, durability, and class. Over the years, however, they may lose their luster, which is where refinishing comes into play. Refinishing not only revives your floors but also boosts your home's value 💲. But where to begin? This comprehensive guide will walk you through the process, from choosing the right products and tools to ensuring top-notch results. 🎯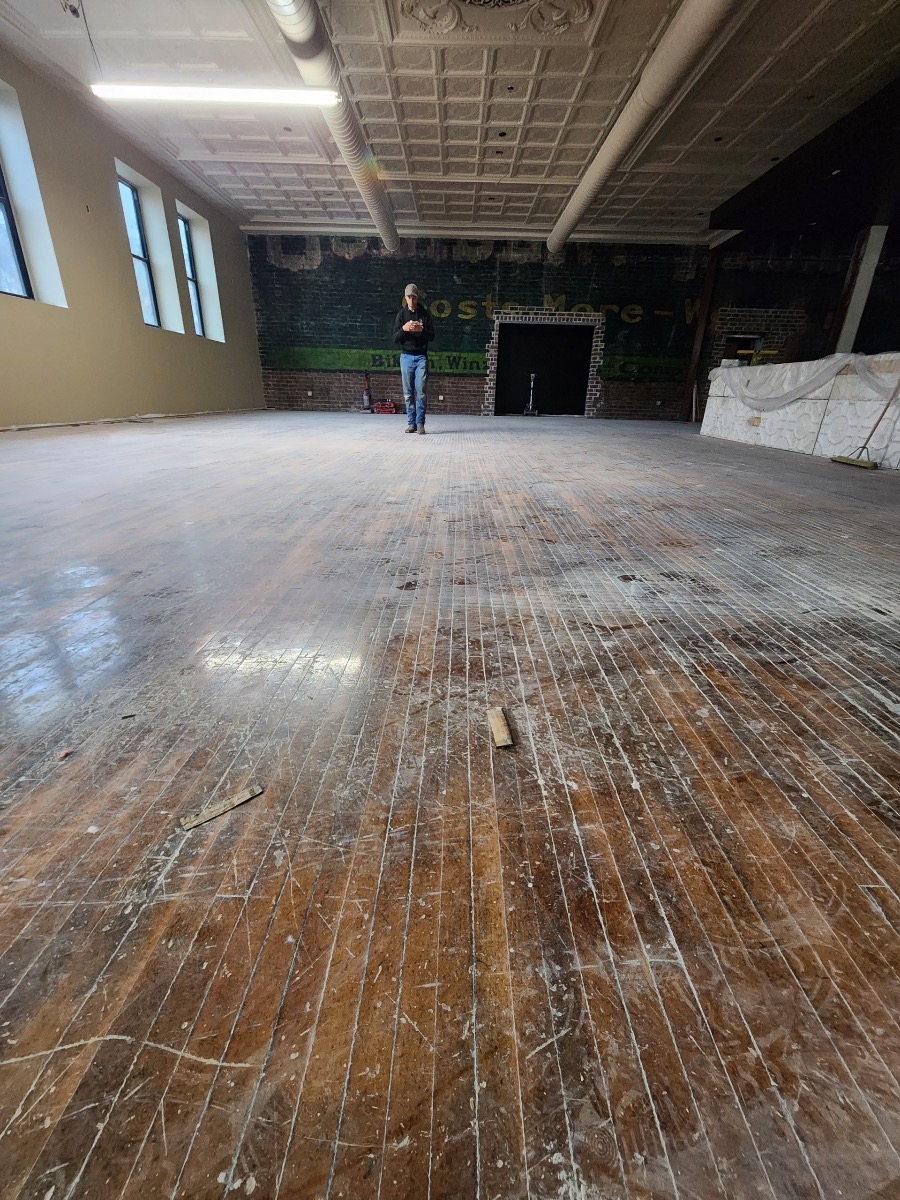 🧰 Choosing the Right Products and Tools for Your Hardwood Floors in Cedar Rapids, Iowa City, and Marion
Refinishing your hardwood floors starts with the right products and tools 🛠️. Understand your floor's existing finish to pick the right sandpaper and tools. Selecting a stain or sealer that matches your wood type is vital. Lastly, don't forget the right applicators, brushes, and rollers for a perfect finish. 🎨
📝 Ensuring the Best Results for Your Hardwood Floor Refinishing Project in Iowa
Refinishing hardwood floors can seem daunting, but not with these insider tips. 🌟 Start with a clean, prepped floor – remove furniture, clean thoroughly, and fix any scratches or dents. Work in segments to avoid missed spots. Lastly, patience is key – a well-refinished hardwood floor is worth the wait. ⏳
Professional Refinishers vs DIY in Marion, Cedar Rapids, and Iowa City: Which is better?
Opting for professional refinishers over DIY can be a game-changer. 🔧 Professionals bring expert knowledge and access to industry-grade products and tools, resulting in top-tier results. Plus, hiring a professional saves you time and stress – a win-win situation! 🏆
Sand and Finish Your Floor for a Glossy Finish in Cedar Rapids, Iowa City, and Marion
Properly sanding and finishing are integral to achieving that shiny, new look. Start with rough sandpaper and gradually move to a finer grit. Apply your sealer or stain evenly, following the wood grain. Let the floor dry completely before applying the final layer of finish. Remember to work in sections for a flawless finish. ✨
Cedar Rapids, Iowa City, and Marion: How to Prepare Your Subfloor for a High-Quality Hardwood Refinish
Before the refinish, prepare your subfloor. Remove any surface debris or dirt, repair cracks or holes, and ensure the subfloor is level. A well-prepared subfloor is key to a high-quality hardwood finish. ⚒️
So in review...We hope this helps you!
Breathe new life into your hardwood floors and add value to your home with refinishing. This comprehensive guide aims to provide homeowners and contractors in Cedar Rapids, Iowa City, and Marion, Iowa with the information needed for a successful refinishing project. From product selection to sanding and finishing, we hope you've found this guide useful. For any further assistance, don't hesitate to contact a professional refinisher. 👷‍♂️